MCDU Book Pre-Orders Now Being Accepted
by Eric Bradley, 24 February 2016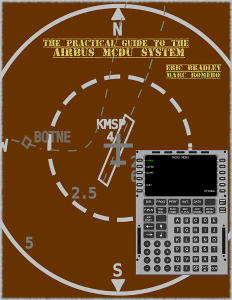 Thank you to all for your patience while we have been getting this project up to its present point of completion. When having to choose between the book and the website, the site has always had to have priority.
What I am now very pleased to announce is that we are finally ready to go ahead with book production, but before we can actually commit to that process, we need to get an idea of what volume of each product type we need to produce, so to aid us in that respect, we are asking you to please make a pre-order for the book.
Pre-ordering is very simple, and does not involve making an actual purchase at the time you place your pre-order. It is merely a commitment that you wish to purchase it subsequent to publication. So there is no up-front cost to place a pre-order, and we will only bill you when we are ready to actually go to print.
The following packages are available for pre-order. Please think carefully about which package will be most suitable for your needs.
| Pacakge | Inclusions | Price |
| --- | --- | --- |
| eBook only | Just an eBook, no printed copy | $15 |
| Printed B/W | This is the "economy class" edition of the printed book, and is identical to the color version except that the images are not in color. | $32 |
| Printed Color | Why fly economy if you can afford business class? Here you get the printed book in color. | $44 |
| Printed B/W + eBook | Bundled copy of printed B/W version of book with full color eBook. | $38 |
| Printed Color + eBook | Bundled copy of printed color book and eBook. | $50 |
| Instructor Pack | 20 copies of printed color book + eBook + 1 x wall chart | $710 |
| Airline Pack | 200 copies of printed color book + eBook + 10 x wall charts | $6,900 |
Shipping cost applies only to printed copies and depends on the quantity, destination, and how quickly you want to receive your products.
In many cases, shipping will be free if we can manage it, and generally less than $10 for standard shipping to any country. More if you want it shipped to you real fast (at least $20 extra, but not more than $35 extra).
We will inform you of the total cost including shipping before your order is processed. If you're not happy with the amount, simply let us know and we can either cancel your order or try to work out how else we can help.
To pre-order your copy, please fill in this form and click the send button. This information will not be used for any other purpose than to process your order. We do not collect any financial information from you. All billing will be processed through PayPal or Skrill.