Overhead Scan - Emer Elec Pwr & Evac
by Eric Bradley, 16 July 2015
Still working towards the back of the Overhead, we come to the Emergency panel. This panel is divided into two parts, Emergency Electric Power and Evac.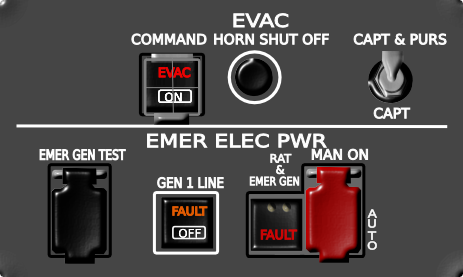 Drawing: Eric Bradley [© 2015]
Just do a quick check that there are no visible faults and continue on to the next panel, which is the Captain's Side Flight Controls (FLT CTL) panel.